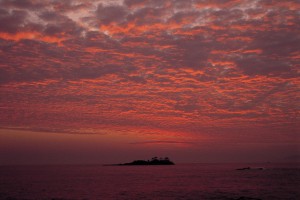 A site located in the mouth of the Maruyama River, with the attractive landscapes of a large cove and fishing villages located on the ria coast in combination with the wild and beautiful rocky seashore. Tsuiyama port in the cove, where large fishing boats come and go, florishes due to the landing of Tsuiyama Crabs (snow crabs) in the winter time. You can enjoy beautiful landscapes of the Sea of Japan from the geo-guide center settled in the aquarium on the seashore.
主な見どころ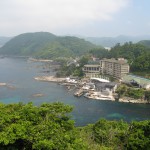 1
Rocky shore around Marine World
A rocky shore formed from lava and pyroclastic flow deposits dating from the volcanic activity during and after the formation of the Sea of Japan. A huge rock wall of rhyolite stands in the west of the seashore. Sedimentary rocks are seen in the cobble beach, where plant fossils are can be found.
Hiyoriyama Kaigan Guide Center
0796-28-2300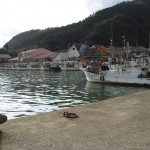 2
Tsuiyama Fishing Port
Currently, many trawl-net fishing boats visit this large port, and the Tsuiyama Crab landed here has become a brand name. It used to be a port for Kitamaebune Ships.
Hiyoriyama Kaigan Guide Center
0796-28-2300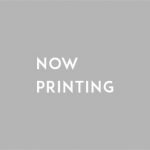 3
,
,
,
,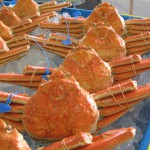 4
Tsuiyama Port Crab Festival
An event for cerebrating a good catch of fresh Tsuiyama Crabs, the king of winter taste, and giving thanks to the blessings of the sea and nature. Bargaining for marine products and a unique device relating to the crabs are provided.
Tsuiyama Port Crab Festival Executive Committee
0796-22-8111
ガイドさんのおすすめポイント!
Due to its fine views, the Hiyoriyama coast has been used as a place to read the weather and determine departure for fishing by fishermen. You can enjoy a panoramic view of the Sea of Japan to Tango Peninsula and the beautiful landscape including Nochigashima island near the coast where the Ryugujyo, a legendary palace of old tale Urashima Taro, is built. There is an experience-type aquarium, Kinosaki Marine World, along the seashore, where a live show of marine creatures and an experience of catching and eating horse mackerels with Tempura are very popular for visitors. You can enjoy various sceneries and tastes of the Sea of Japan throughout the year, but especially in the winter time, when the markets and sales places near the Tsuiyama Port are vividly flourished by the landing of Tsuiyama Crabs, it becomes an exciting area.
Hiyoriyama Kaigan Guide Center Yasuko Hamada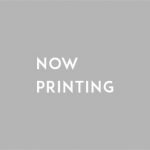 問い合わせ先
Hiyoriyama Kaigan Guide Center 1090 Seto Toyooka City
TEL
0796-28-2300

HP
ジオサイトへのアクセス