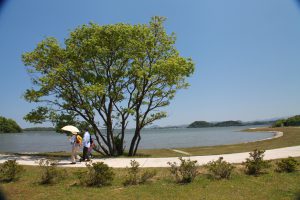 Lake Koyama adjacent to the urban area of Tottori City, the prefectural capital of Tottori Prefecture, is maintained as a park, where residents of the city gather for recreation. Lake Koyama is a lagoon separated from the sea by the development of sand dunes. People have long lived here and used the pond for fishing.
主な見どころ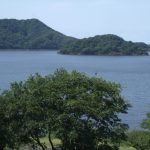 1
Lake Koyama
This pond is a lagoon formed by the blocking of an inland bay by the sand of the Koyama Dune. There are many tumuli and ruins of castles around the lake. Here you can learn about how people have lived with the blessings of the lake.
Koyamaike Information Plaza
0857-31-2900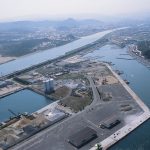 2
Tottori Port
Tottori Port is located at the mouth of the Sendai River. It used to be called Karo Port. In 1975, the port was designated as an important port according to the Port and Harbor Act. After the designation, works to separate the port from the river mouth were carried out.
Tottori Convention & Tourism Association
0857-26-0756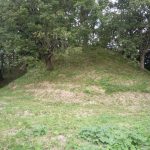 3
Fuse Burial Mound
This keyhole-shaped tumulus is located on the hillside behind Hiyoshi Shrine. Artifacts excavated from this tumulus suggest that it was the tomb of a powerful lord in this region built in the late Kofun Period.
Tottori Convention & Tourism Association
0857-26-0756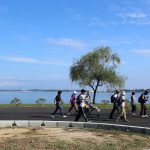 4
Lake Koyama Seasonal Walks
Walking events are held four times a year at Lake Koyama. At this pond, you can enjoy a different landscape for each season. Participants walk around the pond enjoying the landscape of the changing seasons.
Koyamaike Information Plaza
0857-31-2900
ガイドさんのおすすめポイント!
Lake Koyama is the largest pond in Japan, with a spectacular landscape of five islets of different sizes floating on the water. Aoshima, the largest islet, is maintained as a nature park, where you can enjoy the beautiful landscape in each season. You can enjoy the blossoms of 350 cherry trees in spring, while the autumnal leaves are beautiful in autumn. A trip on a excursion ship with a kataribe (guide) is very much recommended. Lake Koyama viewed from the ship floating on the water shows you a different side to its charms. You can see a unique landscape you cannot find anywhere else, such as a landscape featuring ishigama, artificial reefs used in the traditional Ishigama fishing method.
Koyamaike Information Plaza Kazunari Okada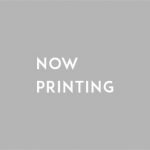 問い合わせ先
Tottori Convention & Tourism Association 2F Nikko Hondori Building, 160 Suehiro Onsen Town, Tottori City
TEL
0857-26-0756

HP
ジオサイトへのアクセス