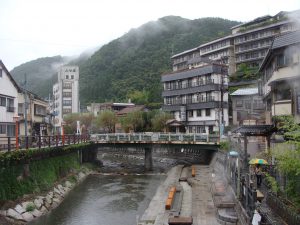 A quiet spa in the mountain which has a long history since 848. Because the hot spring spouts greatly in volume and at the high temperature of 98°C, it has long been used in people's daily living, not only for bathing but also cooking and washing. Geo guides in the spa will explain about the history and features of the hot spring town.
主な見どころ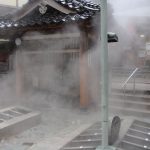 1
Arayu
A hot spring sprung along the Yumura Fault, where hot water of 98°C comes out from a crack in the granite. The water from the source is great in volume, 470L/minute. It is used for Onsentamago (boiled eggs) and public baths, and is suitable for parboiling.
Yu District Office
0796-92-1081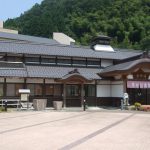 2
Yakushiyu
This is a public bath directly drawn from the hot spring source, Motoyu. The water is transparent without smell, which is known as "a bath for the beauty" because the hot water promotes the metabolism and removes skin waste without stimulation. Binary power generation using the heat of the hot spring and the temperature difference for power generation using a Peltier element are being conducted.
Yu District Office
0796-92-1081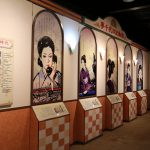 3
Yumechiyo-kan Museum
A pavilion introducing the state of Yumura Hot Springs in the early Showa Period. It also exhibits the very successful popular drama set in the Showa Period, Yumechiyonikki (Diary of Yumechiyo)
Yumechiyo-kan Museum
0796-92-2300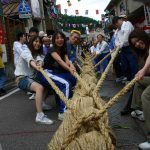 4
Yumura Hot Springs Festival
A festival in memory of the great monk Jikaku, the founder of Yumura Hot Springs, and for praying for good harvests and the healthy growth of children. A tug-of-war with a big rope intertwined with aromatic sweet flags, which was started in almost 700 years ago, and Shobuyu of putting sweet flag in the bath are conducted during the festival. It is also called the Hanayu Festival. The big sweet flag tug-of-war using a rope almost 50cm in diameter, 100m in length, and 4t in weight is very impressive.
Yu District Office
0796-92-1081
ガイドさんのおすすめポイント!
Hot spring water is distributed to houses, offices, and public facilities including schools, governmental offices, and police boxes (505 places) in Yumura Hot Springs town at a price lower than the water rates. The sources of Yumura Hot Springs are 63 spots (49 spots are used), and their total volume is 2,100 L/min, 3,000 tons per day. It is drinkable and mainly composed of sodium, hydrogen carbon chloride, and sulfate. Like an "everyday hot spring", one of the source spring, Arayu, is located in the center of Yumura Hot Springs town, where people parboil vegetables and wild herbs like in their kitchens. The barbers use hot spring for washing hair, and two taps for water and hot spring are installed in the entrance of respective houses. It is a town of hot spring as shown in the name Yumura meaning a "hot spring village".
Asanoya Geo Club Yasuaki Asano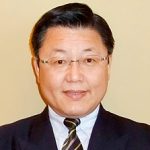 問い合わせ先
Yumura Onsen Tourism Association 98 Yu, Shin'onsen Town
TEL
0796-92-2000

HP
ジオサイトへのアクセス