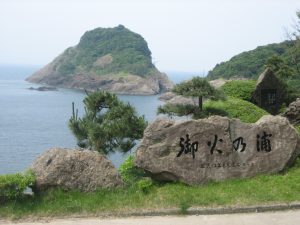 The Tajima Mihonoura, designated as national scenic beauty and natural monument, is a valuable site where many strata and rocks recording the formation of Sea of Japan are observed. They are producing beautiful landscape such as strange-shaped rocks and rock tunnels of Shishinokuchi. Though you can enjoy these landscapes from the seashore roads, we truly recommend you to take excursion boats or water taxis to enjoy the scenery from the sea.
主な見どころ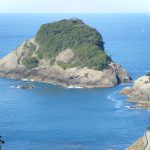 1
Mio Oshima Island (Nagasakibana Cape)
Oshima Island is 60m in height and 1km in circumference. It was formed of rhyolite bedrock integrated with Nagasakibana across the sea. Stunning landscape of numerously developed columnar joints.
Shin'onsen Town San'in Kaigan Geopark Center
0796-82-5222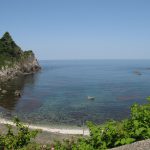 2
Tainohama Beach
Granite islands and rock walls form a beautiful landscape. The seashore is a cobble beach of granite, and the marine park with abundant sea weed and fish is located in a bay head.
Shin'onsen Town San'in Kaigan Geopark Center
0796-82-5222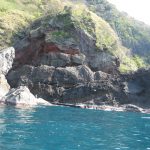 3
Shishi-no-kuchi Rock
The Japanese name of Shishi-no-kuchi Rock means "mouth of lion" which is named after the appearance of lava erupted in the early period of the formation of the Sea of Japan. The intermediate part between multiple layers of lava (clinker, etc.) is oxidized into red, and eroded to make a void, like a lion's mouth.
Shin'onsen Town San'in Kaigan Geopark Center
0796-82-5222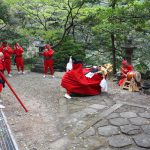 4
Yahashira Shrine / Mihashira Shrine Festival (October 9)
Only festival in the Mio District which is designated as an important intangible folk cultural property in Hyogo Prefecture. A Mikoshi (portable shrine). Halberd, Sakaki (twigs of a sacred tree), and Kirinjishi (lion dance) go around the village.
Mio Kirinjishi Dance Preservation Society (contact: Hamasaka Forerunner Memorial Hall)
0796-82-4490
ガイドさんのおすすめポイント!
Facing the sea, the Mio District has Mio Oshima island formed with a marvelous columnar structure. There are many rock caves and tunnels eroded by ranging waves near the district, forming a wild and complicated coastline.The area ranging from the western river mouth of the Kishida River to Izasa cape in Kami Town is called Tajima Mihonoura, which is designated as a natural monument and scenic beauty. It is a beauty spot where a series of igneous rocks are widely continued with various patterns appearing. Water taxis are available in Mio District and excursion boats from Hamasaka port, the scenery of the Tajima Mihonoura from the sea will make a great impression on you.
Mio District Toshimi Mukoune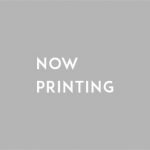 問い合わせ先
Hamasaka Tourist Association 853-1 Ashiya, Shin'onsen Town
TEL
0796-82-4580

HP
ジオサイトへのアクセス