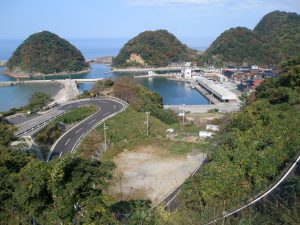 Rocks formed in the time prior to formation of the Sea of Japan to just after are mainly distributed, where a part of volcanic rocks after the expansion are mixed. Complicated landforms were formed by differentiated erosion caused by a wide variety of geographical processes, and sunken by increase of the sea level to develop the ria coast.
主な見どころ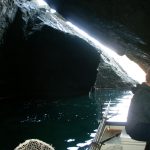 1
Nihon Sea Cave, Kameyama Sea Cave
The Nihon Sea Cave is formed along the fault running in a northeast to southwest direction. It is 85m in length, 8m in width, and 5m in depth. The Kameyama Sea Cave is formed along a rock vein, and is 28m in length, 16m in width, 3.5m in depth, and 9m in height. They are designated as national natural monuments.
Shin'onsen Town San'in Kaigan Geopark Center
0796-82-5222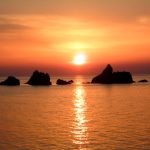 2
Anami Kaigan Coast
A cobble seashore having small islands, which was formed by erosion of tuff and lava (andesite, etc.) erupted in a sunken place at the periphery of the Continent at the time of early formation of the Sea of Japan. The small islands of Shiraishi Island and Meotoiwa rocks are seen from the beach. The rock vein of rhyolite having extended cylindrical joints forms the capes and small islands. There is Hanazuru rock tunnel above the sea level formed by wave abrasion in this area.
Shin'onsen Town San'in Kaigan Geopark Center
0796-82-5222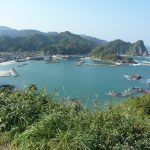 3
Shiroyama Park
A park located on a hill looking down on Moroyose Port. Formed from lava from the time of early to middle Sea of Japan. There is a mountain castle of the Warring States Period on the peak of the mountain.
Shin'onsen Town San'in Kaigan Geopark Center
0796-82-5222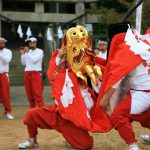 4
Igumi Kirinjishi Dance (October)
The dance is designated as prefectural important intangible cultural property. They present the dance in the regular festival in October, and go around the town as a leader of portable shrine procession. They valiantly dance in front of each house playing for well-being of the family.
Igumi Kirinjishi Dance Preservation Society (contact: Hamasaka Forerunner Memorial Hall)
0796-82-4490
ガイドさんのおすすめポイント!
Igumi District is a village located on the boundary of Tottori and Hyogo prefectures, flourished by fishery. The characteristics are the Igumi bathing beach and a steep cliff on the seashore formed of andesite eroded by raging waves. Especially, the area including Anami seashore and Kamaya seashore where Meotoiwa rocks are distributed is very attractive. In the surrounding area, you can enjoy the scenery of Igumi rock tunnel, Nihon rock tunnel, Kameyama cave tunnel, and the pot holes of Ikenoshima from the sea. The observatory in Nanasaka Yatouge is a superb spot for photos and pictures along with the Anami seashore. Monuments to Japanese poems and haikus are built along the old path.
Igumi District Community Center Tadaaki Kametani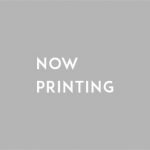 問い合わせ先
Hamasaka Tourist Association 853-1 Ashiya, Shin'onsen Town
TEL
0796-82-4580

HP
ジオサイトへのアクセス