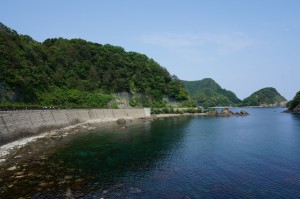 A rock coast where scenic places including the national nature monument "Yoroi-no-sode" can be found. It was designated as a national beauty spot in 1938. The rocks of the seashore record the time of the formation of the Sea of Japan and after. Hitoichi Town developed on the sand bar linked to the land. Both Kasumi West and East Ports are developed as fishing bases.
主な見どころ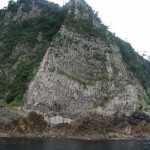 1
Yoroi-no-sode
Great rock walls made of rhyolite and dacite exposed by erosion. The eastern side wall is a bedrock of extended columnar structure some 65m in height and approx. 200m in width. The triangular wall on the tip is formed with numerous extensions of columnar joints and platy joints, which appear like a sleeve of Japanese armor (Yoroi-no-sode) which the site was named after. There are strange-shaped rocks in the sea such as Takasu Rock and Hachinosu Rock formed by erosion.
Geopark and Marine Cultural Center
0796-36-4671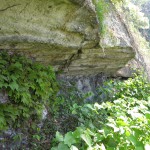 2
Shimonohama (fossilized current mark footprints)
Fossils of current marks and footprints of large mammals remain in the river/lake deposits (alternated strata composed of conglomerate, sandstone, and mudstone) settled in a sunken place near the peripheral area of the Continent during the time of early formation of the Sea of Japan.
Geopark and Marine Cultural Center
0796-36-4671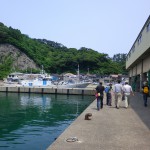 3
Kasumi Port
A port developed in a natural bay, which is a fishing base around Kasumi.
Geopark and Marine Cultural Center
0796-36-4671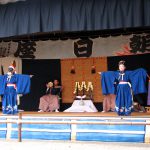 4
Kasumi Sanbaso
One of six Sanbaso (a traditional dance dedicated to shrines) passed down in six districts in the Kasumi area. It is dedicated to an autumn festival in Kasumi Shrine. The Sanbasou is composed of three characters of Senzai, Okina, and Kurokijo. The main play scenario is common to other districts, but the chants and detailed actions are different by district.
Kasumi Tourist Association
0796-36-1234
ガイドさんのおすすめポイント!
Yoroi-no-sode is one of the main scenic spots in San'in Kaigan UNESCO Global Geopark, and the cliff made of dacite is magnificent. It looks like a sleeve of Japanese armor of samurais. There are also Tajima (Kasumi) Matsushima and a white heart-shaped rock which is said to bring you deeper love and happiness on the Kasumi Kaigan Coast. It may be good for praying for a love match, finding a good partner, and happy marriage.
Tour Boast Kasumi Maru Miyako Yamaguchi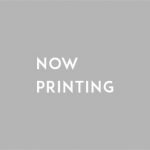 問い合わせ先
Kasumi Tourist Association 1-1 Nanukaichi, Kasumi-ku, Kami Town
TEL
0796-36-1234

HP
ジオサイトへのアクセス