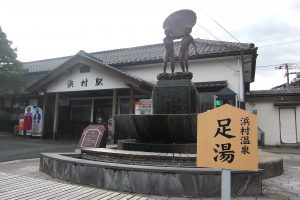 This is a Geosite with a beach of squeaking sand that is about 5 km in length from east to west. Since olden times, people have lived here utilizing the unique geological features formed by the development of the sand dunes.
主な見どころ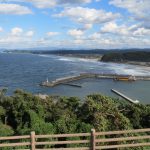 1
Hamamura Kaigan Coast
This is a sandy beach that stretches from the Tatsumidai Observatory to Nagaohana. In this area, "Kaigarabushi," a song about fishing for scallops, has been handed down. There are sand dunes behind the beach.
Ketaka Town Tourism Center
0857-82-0829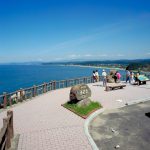 2
Uomidai Observation Deck
This is a height on the east side of the Nagaohana. Uomidai (meaning "height for watching fish") was named because an old fisherman shouted when he found a great shoal of sardines approaching.
Ketaka Town Tourism Center
0857-82-0829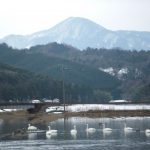 3
Nikko Pond
This is a lagoon formed by the blocking of an inland bay by sand dunes. This area was reclaimed and developed into rice paddies by the feudal lord Kamei Korenori in the Sengoku Period. However, the lagoon appeared during winter. Even today, a lagoon appears in winter when the water is effluent, and many water birds gather at the lagoon.
Ketaka Town Tourism Center
0857-82-0829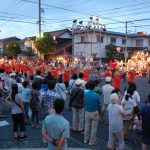 4
Kaigarabushi Festival
This summer festival is held on the theme of "Kaigarabushi," a song handed down in Ketaka Town. On the first evening of the festival, on the Funaiso Coast, fireworks are sent up from the sea to the sound of the sea waves. On the second day, local people dance the Soodori dance singing Kaigarabushi.
Kaigarabushi Festival Organizing Committee Secretariat
0857-82-0011
ガイドさんのおすすめポイント!
Hamamura Beach is beautiful with white sand and green pine trees. Our ancestors battled with the sand brought by the northwest winds. They won the battle, and the city spread to the coastline. The area along Hamamura Beach has prospered together with Katsumi Hot Springs, discovered about 500 years ago, and Hamamura Hot Springs, discovered in the Meiji Era. The beach has been well known for "Kaigarabushi," a work song of fishermen who catch scallops in the Sea of Japan. A river running through each valley has formed a lagoon area at the mouth of the river. Each of these areas (Mizushiri Pondo, Nikko Pond, Hogi, Hamamura) has uniquely different geological features that are good samples for learning about how the back marshes of the lagoon areas were formed.
Yasaho Guides' Society Yuji Kawane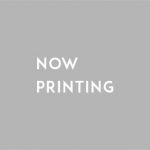 問い合わせ先
Ketaka Town Tourism Center 682-7 Katsumi, Ketaka Town, Tottori City
TEL
0857-82-0829

HP
ジオサイトへのアクセス